SUMMER READING 2017
Build a Better World
Register now!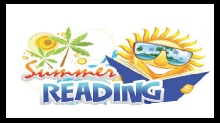 Take the Adult Summer Reading Challenge
June 12-August 11
Open to ages 18+
Bookmarks for the challenge are available at the front desk. Prizes will be awarded throughout the summer. Good Luck!
Teen Programming
Registration is required for all programs
(Click the title to register for programs)

Teen Summer Reading Challenge
Earn a ticket for every 3 books you check out and enter to win an Amazon Echo Dot. Drawing will be held on August 11. For ages 10-17 only!
Scratch Art
Tuesday, July 18
1:00 p.m.
Giving Back: Animal Shelter
Tuesday, July 25
1:00 p.m.
Catapults: Design & Practice
Tuesday, August 1
1:00 p.m.
Book Art
Tuesday, August 8
1:00 p.m.
Coding Club
Tuesdays, July 11 – August 8
2:00 p.m.
For ages 9+
Registration is required. This class is full. Please call to be added to the waiting list.
Children's Programming
Registration is required for all programs
(Click the title to register)



Toddler Tales
Tuesdays, July 11 – August 8
9:30 a.m.
Ages 9 months – 2 years
Fairytale Fun
Tuesdays, July 11 – August 8
11:00 a.m.
Ages 3,4, & 5
Worlds of Wonder
Wednesdays, July 12 – August 9
11:00 a.m.
Grades 3 & 4
Grigg-Lewis Storyteller
Thursdays, July 13 – August 10
11:00 a.m.
Grades K – 2
MakerSpace Programs – What will you make?
For all ages
No registration is required
Friday, August 11
11:00 a.m.
Buildings, playgrounds and vehicles