Free Resources:
BTOP Express
The main function of BTOP is computer training, such as Computer Basics, E-Mail, Internet Basics, and Microsoft Office. Check the schedule to find free training near you.
JobNow
JobNow provides you with practical tools to help you get a job. Career Resources, Resume Building, and Acing the Interview are just a few examples of what this free database could help you with. Free online job coaching is available Monday-Sunday from 2:00 p.m. – 11:00 p.m.
TypingWeb
TypingWeb.com is a free internet tool that assists you to become comfortable with a keyboard through the use of tools, games and repetition.
Tech Time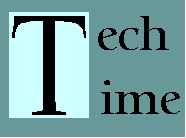 Tech Time is one-on-one computer assistance by appointment. This free assistance is offered at Lee-Whedon on Tuesday, Wednesday, and Thursday from 1-3 p.m. Sign up for your 30 minute session today!

O*NetOnline
This free database assists job seekers, students, or counselors to find new career options.  It also offers career tools, applications, and publications to help people enter the workforce.
HLoom
This free database provides job seekers with professional resume templates.
Raw Resume
This site provides step by step help for creating a resume which will help you land an interview.
Ferguson's Career Guidance Center
This free database provides comprehensive, up-to-date information on a wide variety of career fields, as well as guidance on essential career skills and professional resources.