It's Tax Season! Don't forget Lee-Whedon
houses most tax forms free of charge.
If you cannot find the form you are
looking for, ask at the front desk.
Forms can also be downloaded from
NYS and the IRS websites. Please keep
in mind that staff at Lee-Whedon do
not offer tax advice.
Alternative Health Education with Taalibah
6:00 p.m.
Join us for a series of alternative health classes that will be offered through June 9. The first one begins on Monday, March 10 with an Introduction to Alternative Health Care. Strategies to empower you to care for your health will be the focus of this class. There is no registration for this free program.  View a complete listing of programs being offered at Lee-Whedon.

April 1 – April 29
Every Tuesday & Thursday
6:30-7:30 p.m.
T'ai Chi Chi is a form of moving meditation that helps reduce stress and improves your overall health. Wear comfortable clothing. There will be a $50.00 charge for 9 classes. Registration and prepayment are required.
Fairy Tale Fun
Tuesdays starting January 14 through May 6
11:00 a.m.  - 12:00 p.m.
For children ages 3-5
Registration is required
Family Movie Night
Friday, March 21 at  7:00 p.m
Join us for a showing of Disney's Frozen
Registration is required.
Toddler Tales
January 27 – April 7
For children 9 months – 2 years
Registration is required
Hand Spin Wool into Yarn
March 11, 2014, 6:00-7:00
Learn how to spin wool with a hand spinner. Purchase a supply kit at the program for $15.00, which includes a hand spinner and wool. You can also purchase extra wool to spin at home. Registration is required for this program. For ages 10+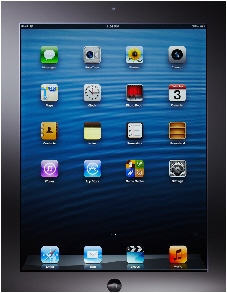 iPad Basics
Tuesday, April 1 @ 6:00 P.M.
This class will be a short introduction to some of the tips and tricks for using your iPad to its fullest. This is a free class, but registration is required.

For your convenience,
Lee-Whedon now accepts Credit/Debit cards.
Introducing our NEWEST App, Zinio.  Zinio, the world's largest newsstand, offers full color, interactive digital magazines. Browse from our collection of popular titles with no holds, no checkout periods, and no limit to the number of magazines you can download. Click the link and choose Create New Account. Download the Help file for extra guidance.
Medina Historic Newspapers Early editions are now available on our website. Click here to see what is available.
The site is temporarily unavailable until further notice. We apologize for the inconvenience.
Tech Time: Computer Assistance by Appointment Every Tuesday, Wednesday, Thursday 1-3 P.M.  Call 798-3430 to register for your 30-minute help session.
Have you ever wanted to learn a new language for fun, travel, or business?  You can learn a language for free with  Mango Languages using your library card!  Mango teaches practical conversation skills and is easily accessible from home, at the library, or on your mobile device!

Find the house your grandparents grew up in! Digital Sanborn Maps -   Map information includes the outline of each building, construction materials, heights and functions of structures.  Available for free with only your library card!
Introducing our newest music database, Freegal. Choose from millions of songs from multiple labels including Sony Music Entertainment. Download 3 free songs to keep every week!   Available at home or on your mobile device.
Download books to your e-reader device for free. All you need is valid library card. Browse our collection to see our latest e-book additions.
Take

us with you where you go!  Now you can track your library account with BookMyne, an app for a smartphone. Available for use on iOS and most Android devices.