Summer Programming at
Lee-Whedon Memorial Library
2023

What an ENJOYABLE summer it was! Thank you to all who came to our library programs. You can see all the fun we had from the pictures on our FaceBook page. There is still time to help your community and donate to PAWS or MAAC as seen below. Enjoy the rest of your summer!
Help your Community!

Centered around Kindness, Friendship, and Unity,  this year's theme comes with endless opportunities to share your library with the community.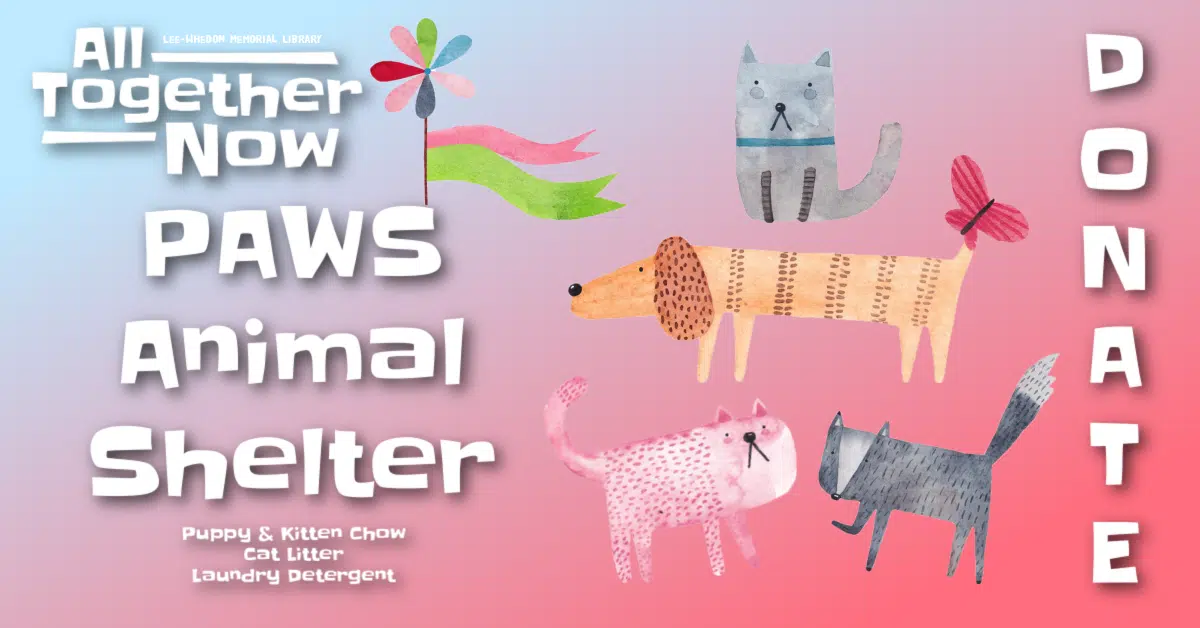 PAWS Animal Shelter
All summer long, we will be collecting donations for PAWS in Albion. Most needed items are puppy and kitten chow, cat litter, and laundry detergent.
PB&J Drive

Peanut butter and jelly is a favorite lunch for kids. This summer, let's help keep our neighbors' pantries stocked! All summer long, bring your peanut butter and jelly donations here to the library. At the end of summer, we will deliver them to MAAC so they can distribute them to those in need!