Welcome to the Worlds of Wonder!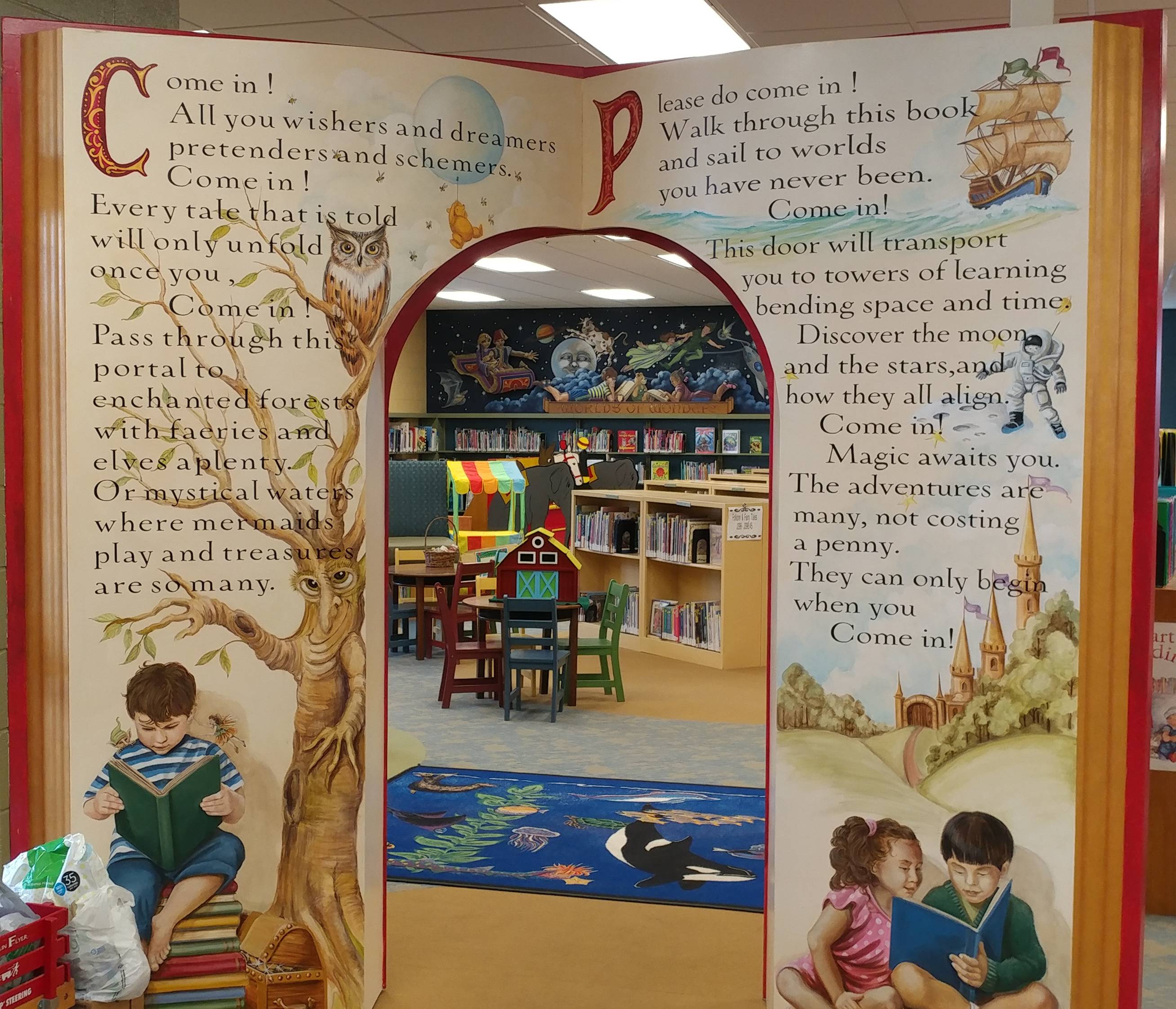 As you walk through the front doors of the library, the children's department is located through the giant Storybook, directly on your left. Inside, you will get lost in your imagination and find many things to read and fun things to do. We hope you visit us soon! 
UPCOMING PROGRAMS

Summer Reading at Lee-Whedon Begins July 1!
For more information about all the fun programming going on soon, please visit our Summer Reading Page.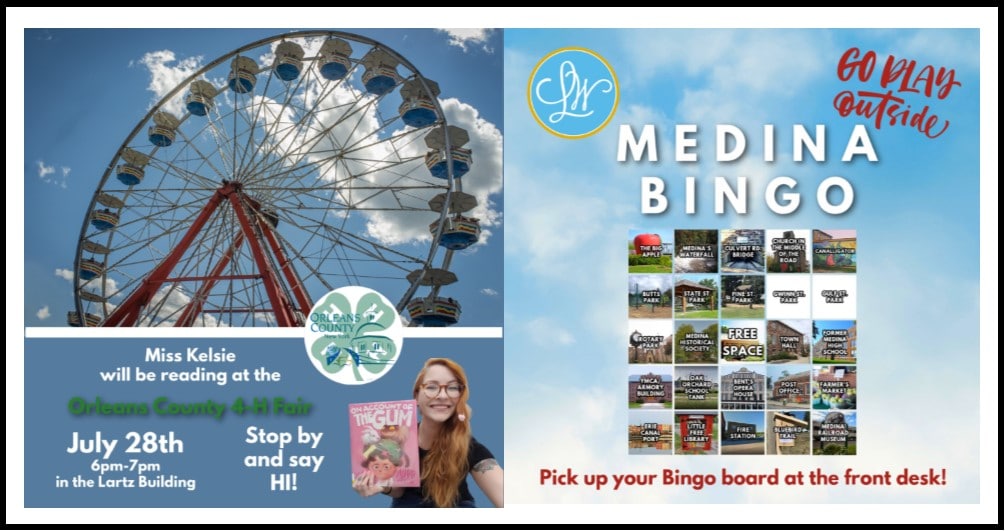 BEANSTACK CHALLENGES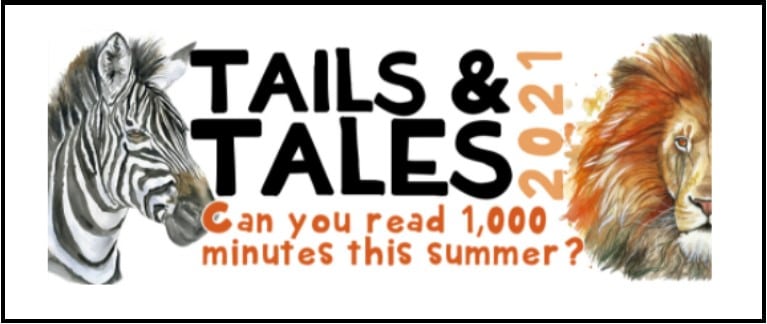 Tails and Tales Summer 2021
Can you read 1000 minutes this summer? Log your reading and earn badges along the way. This challenge is for children 0-10.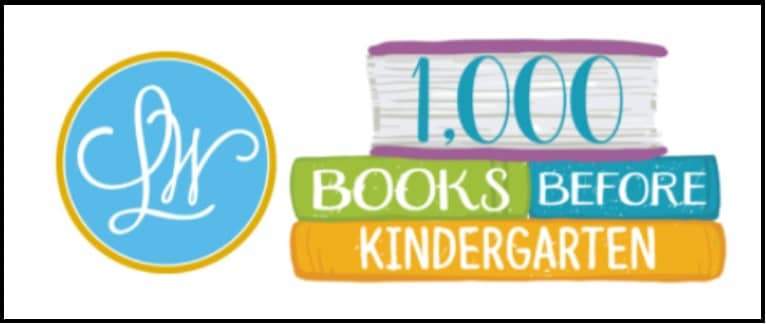 1,000 Books Before Kindergarten
Enjoy reading 1,000 books with your little ones! Log reading and earn badges along the way. Bring your completion certificate to Miss Kelsie for your prize! Login in to your account now and get started!
FACE MASKS ARE REQUIRED FOR EVERYONE AGES 3 – 16 AND FOR THOSE WHO ARE NOT VACCINATED.
Does my child need a library card to take books out of the library?
Yes, your child must have a library card to take books out of the library. If he/she does not have one, please fill out an application at the front desk before the start of storyhour. The first day of storyhour is quite hectic and it is a great help to desk staff if cards are issued in advance. Your child's library card will be kept at the front desk for the entirety of the program.
Can I suggest events for the library?
Yes, just fill out our survey and let us know.