Welcome to The Worlds of Wonder!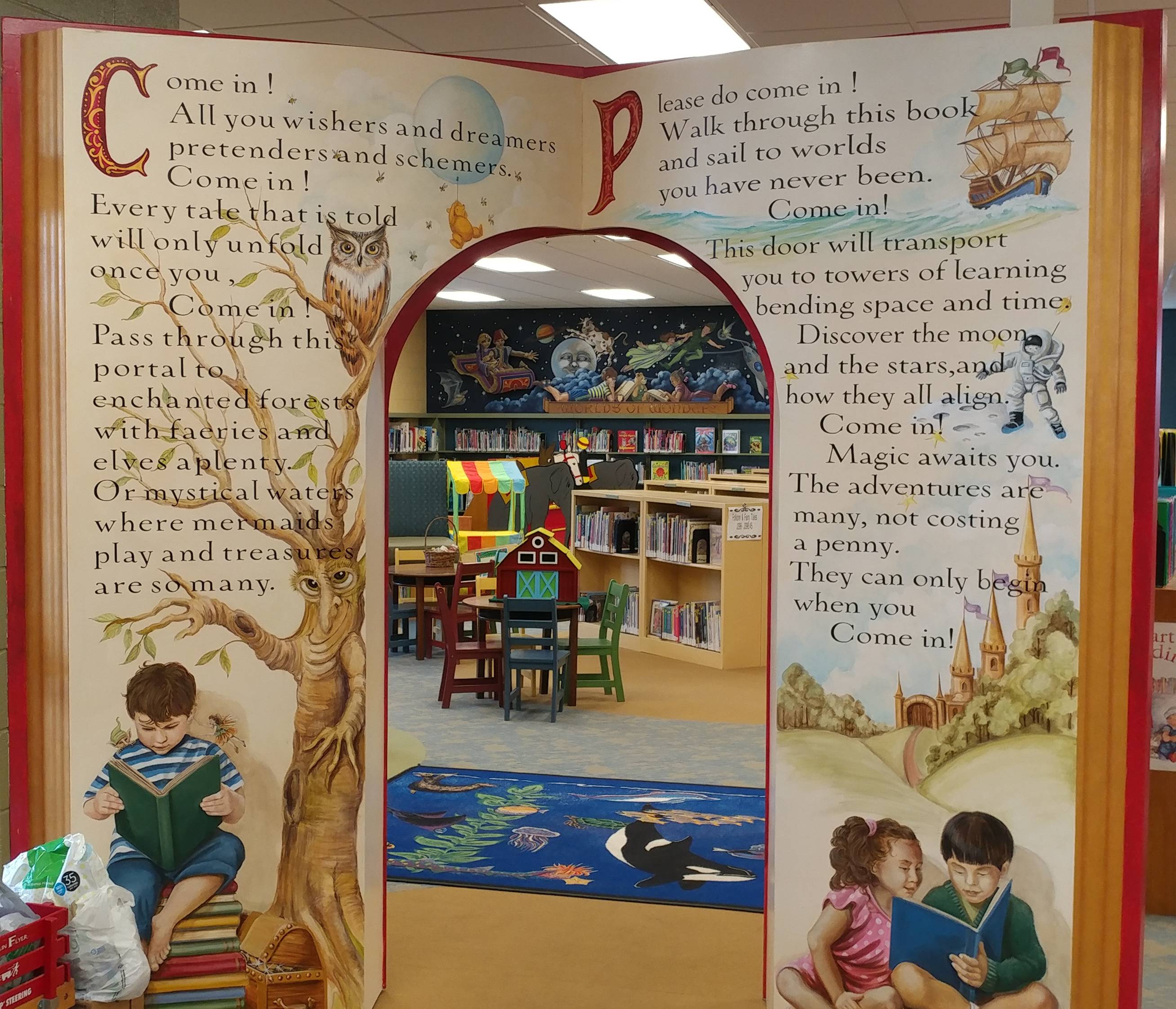 As you walk through the front doors of the library, the children's department is located through the giant Storybook directly on your left. Inside you will get lost in your imagination and find many things to read and fun things to do. We hope you visit us soon!

Storybook Walk
August 3-August 14
A Storybook walk is a way to combine physical activity with literacy! Pages of the book Marsh Music by Marianne Berkes will be transformed into signs that are then laid out on a walk inviting families, children, caregivers, and others to follow the path of pages.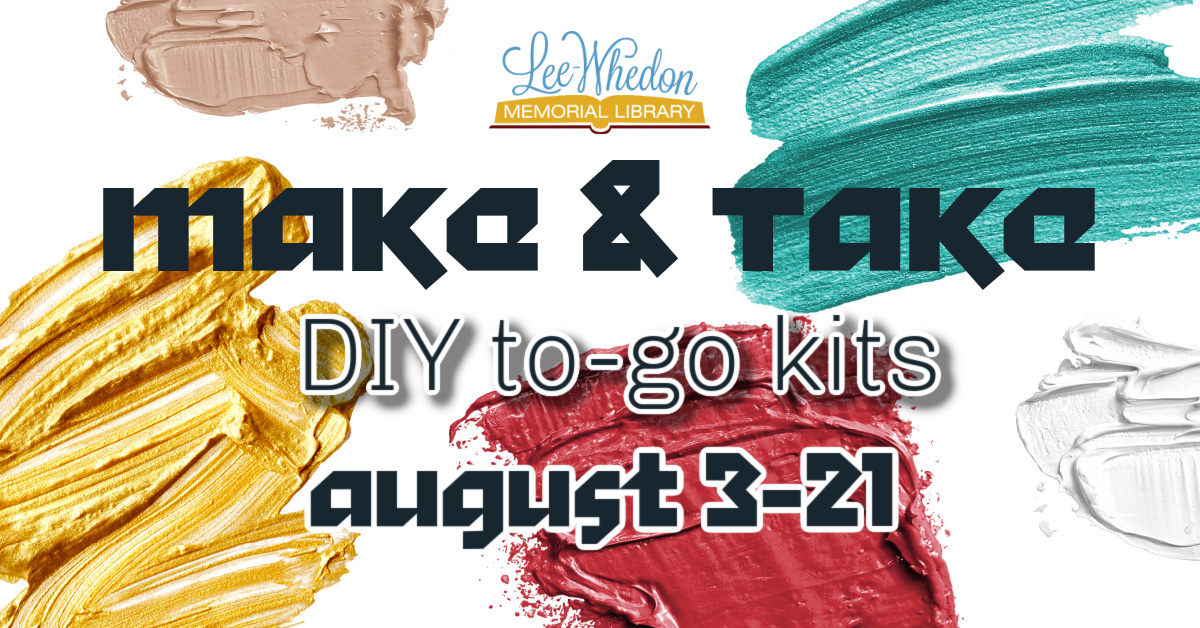 Make & Take
August 3-21
Come to the library and pick up craft kits to take and make at home! Bags will be available on a first come first served basis. No registration is required.
Does my child need a library card to take books out of the library?
Yes, your child must have a library card to take books out of the library. If he/she does not have one, please fill out an application at the front desk before the start of storyhour. The first day of storyhour is quite hectic and it is a great help to desk staff if cards are issued in advance. Your child's library card will be kept at the front desk for the entirety of the program.
Can I suggest events for the library?
Yes, just fill out our survey and let us know.