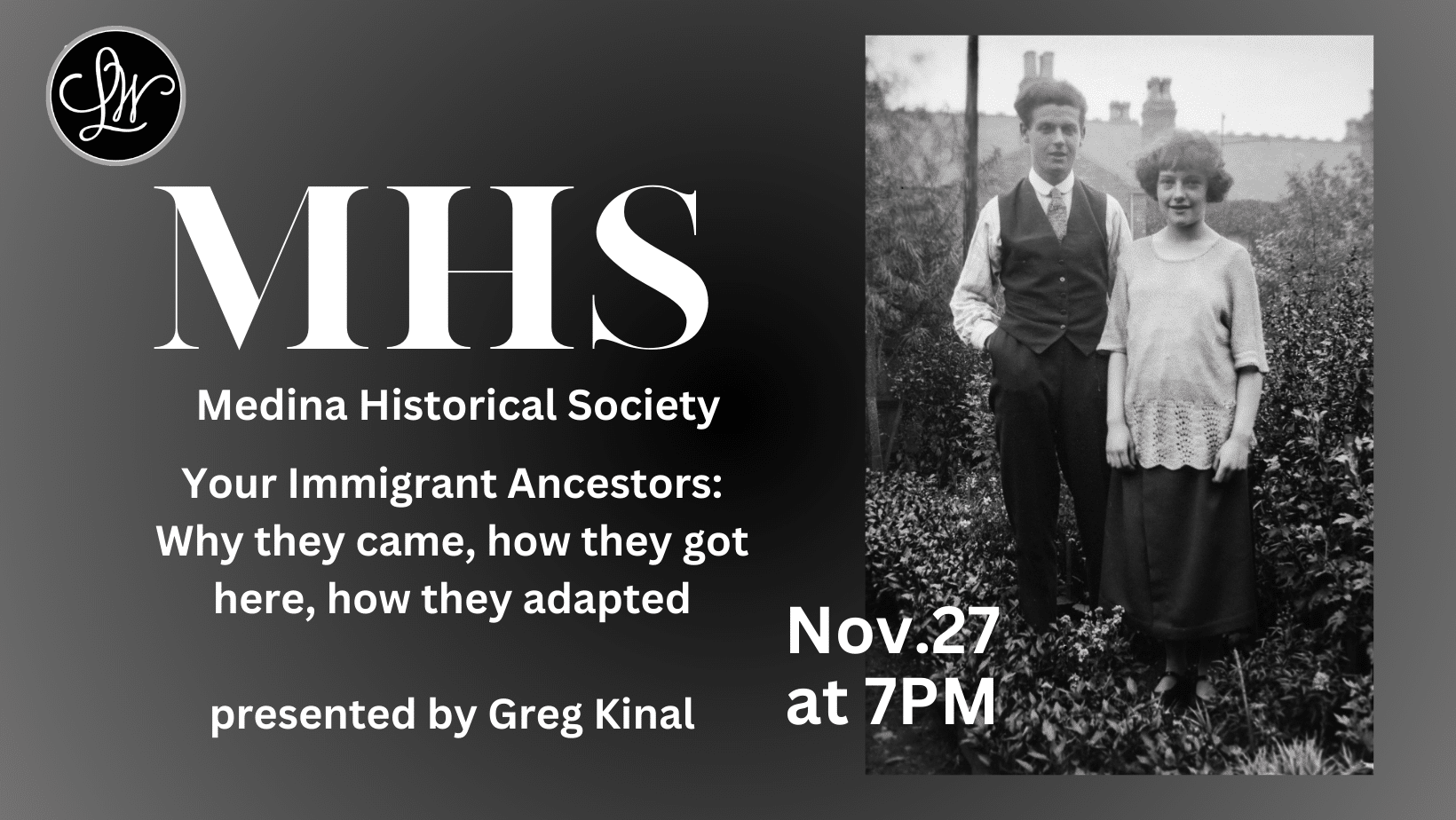 Medina Historical Society Program
Monday, November 27
7:00 p.m.
Learn all there is to know about your immigrant ancestors.
All are welcome to attend.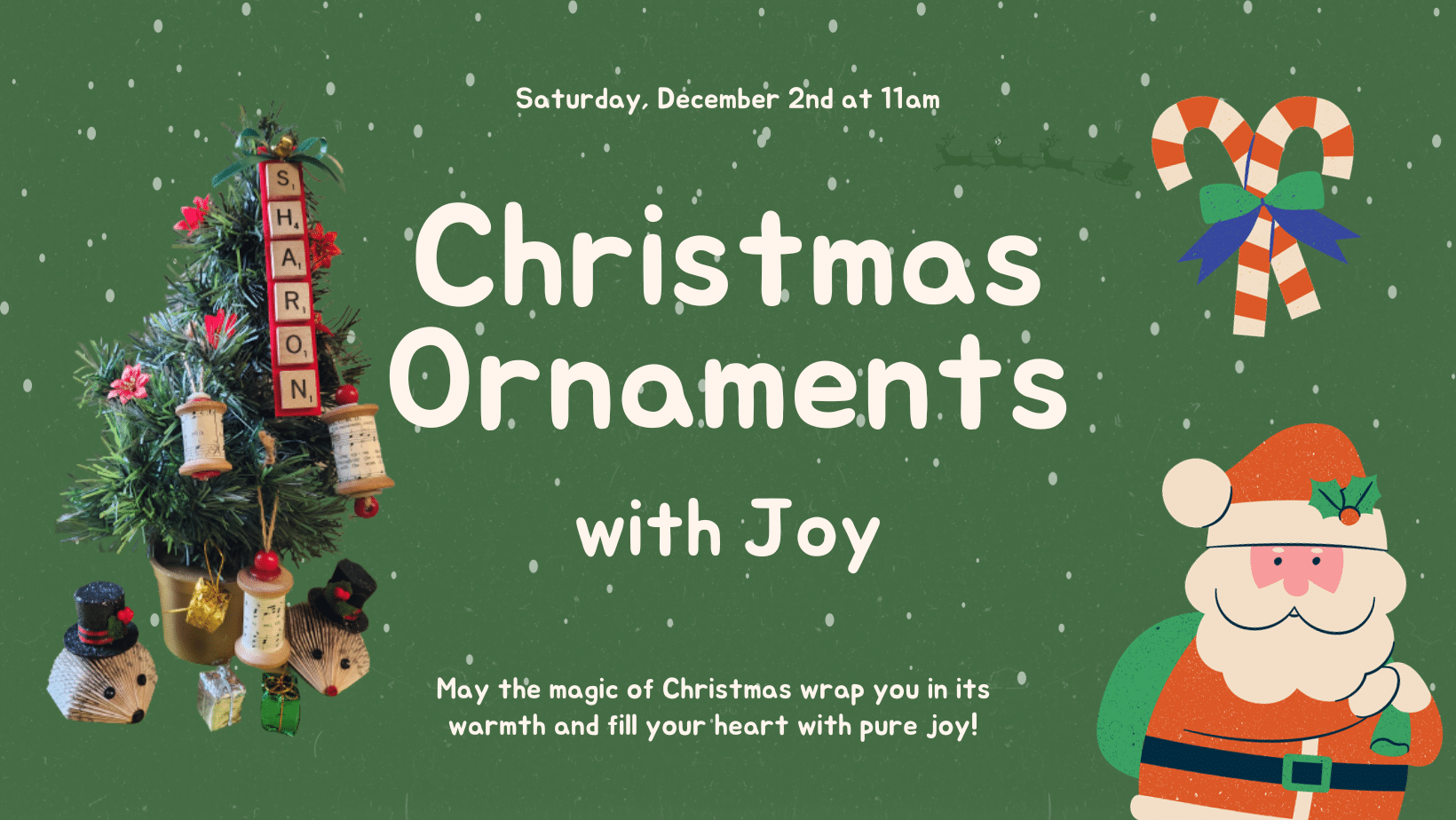 Christmas Ornaments
Saturday, December 9
11:00 a.m.
Make three different ornaments: a mini hedgehog, a wooden spool, and a scrabble tile message. Registration is required. (Tree not included)
For ages 10+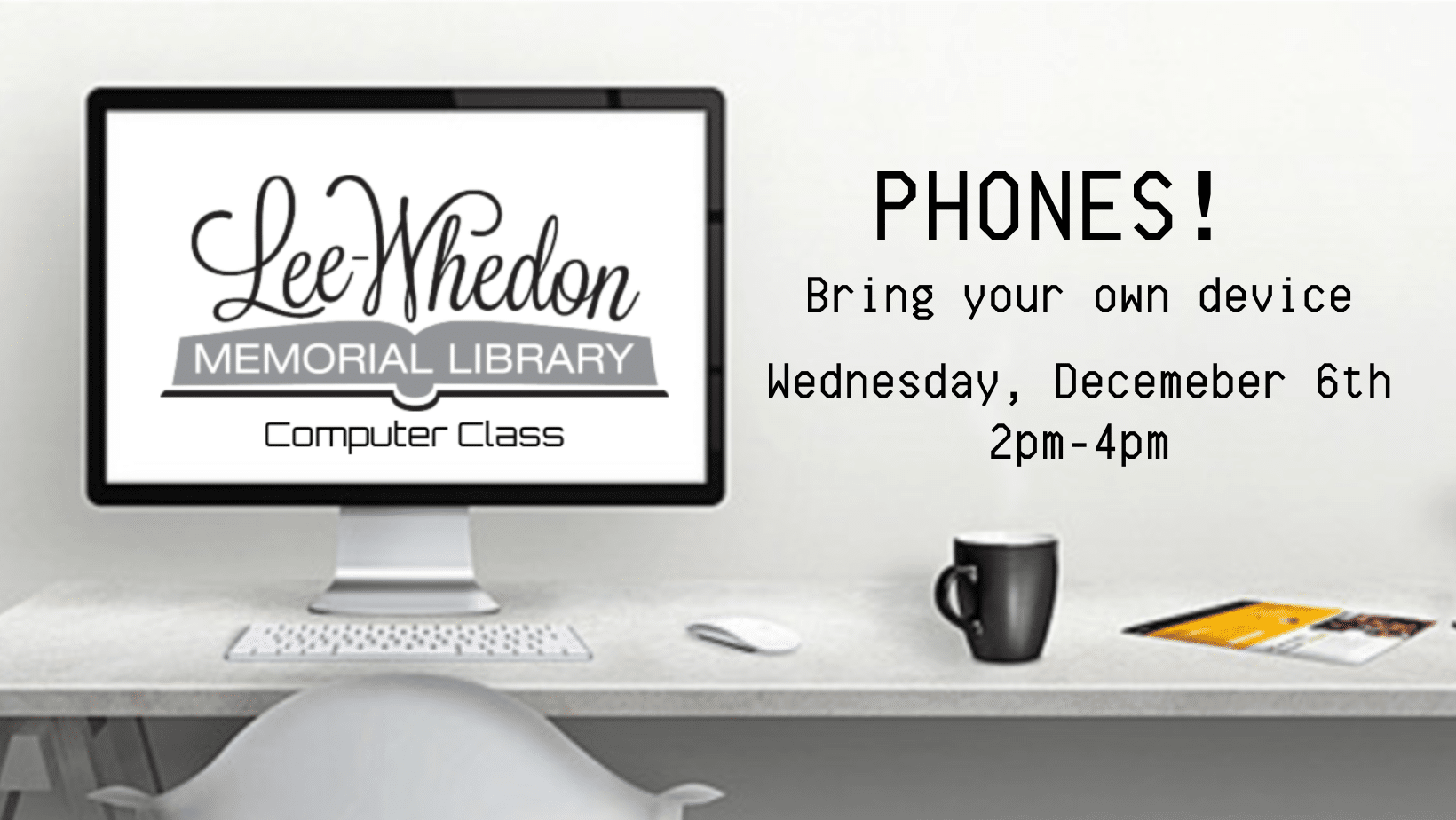 Phones! Bring your own device
Wednesday, December 6
2:00 – 4:00 p.m.
Questions about your phone? Bring it in and Sara has answers. Registration is required for this free program.
Drop In Tech Help
Thursday, December 14
11:00 a.m. – 1:00 p.m.
Stop by with your tech questions and meet with Katie Leach from Cornell Cooperative Extension. No registration is required.
Paint N Sip
Friday, December 15
6:00 p.m.
(Rescheduled from Nov. 17)
$11.00 person, registration is required. Please call to register. Must be 21+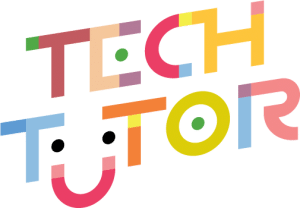 Tech Tutor
Tuesday, Wednesday, Thursday
1:00 p.m. – 3:00 p.m.
Tech Tutor is free 1 on 1 computer assistance by appointment. We offer assistance with your technical problems, such as setting up an e-mail account, answering software questions, tablet, Kindle or NOOK help, or questions regarding our Digital Media Lab. You will be asked to pay for copies if any printing is necessary. You may bring your own device or utilize our equipment. Depending on the type of help required, your device may be necessary for us to assist you. Tech Tutor is offered by appointment every Tuesday, Wednesday and Thursday from 1:00 – 3:00 in 30-minute sessions. You are limited to one session per week. When scheduling your session, please indicate the problem you are having so we can better assist you.
Book Club
This group meets the first Monday of every month at 1:00 p.m., unless otherwise indicated on the calendar. A wide variety of books have been read over the years with a matching variety of opinions shared. We ask that you register for this program so a book can be ordered for you.
Upcoming Book Discussions:
Marilla of Green Gables by Sarah McCoy – 12/4/2023
Sweetness at the Bottom of the Pie by Alan Bradley – 1/8/2024
This Tender Land by William Kent Krueger – 2/5/2024
The Reading List by Sara Nisha Adams – 3/4/2024
Remarkably Bright Creatures by Shelby Van Pelt – 4/1/2024
News of the World by Paulette Jiles – 5/6/2024
American Dirt by Jeanine Cummins – 6/3/2024
Tom Lake by Ann Patchett – 7/1/2024
Jane Austen Society by Natalie Jenner – 8/5/2024
The Violin Conspiracy by Brendan Slocum – 9/9/2024
The Therapist by B.A. Paris – 10/7/2024
Can I recommend programs for the library?
Yes, we would be interested in hearing any ideas you may have. Simply fill out the survey and submit it.